Portable Popup Trade Show Displays
---
We offer portable popup trade show displays at affordable prices. We fully customize our displays specifically for your business. Click to check out our frequently asked questions about portable displays. All of our pop up displays come with a lifetime guarantee. If any mechanical part of our display breaks we will replace it at no charge. Please click the icons below to see the different examples of lightweight, portable popup trade show displays.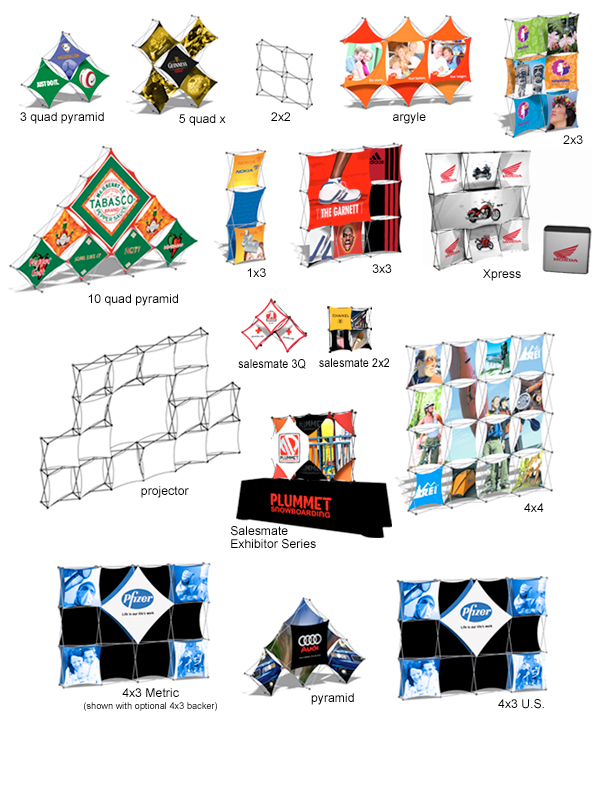 Here you can see a size chart which shows the width and height of all of our portable popups.
Please click to download our brochure about displays.
Looking for the best deals on trade show displays? Check out some inexpensive displays that might work for your business.