Pop Up Displays Hollywood
To view spec sheet simply click on the kit below!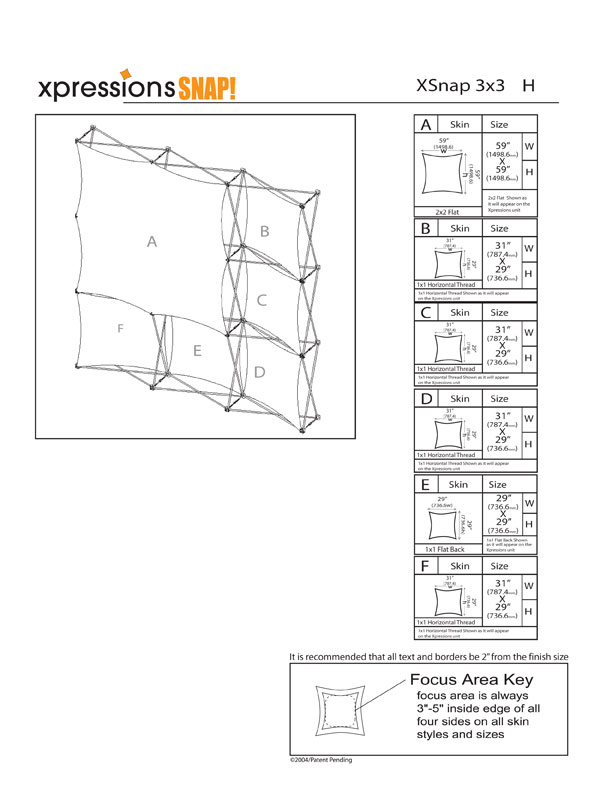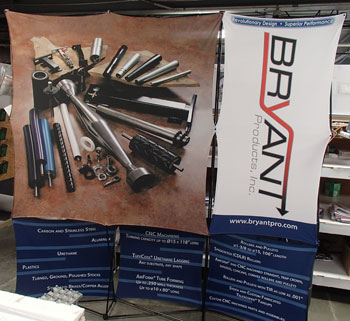 We had to provide fast turn around time on this trade show display shown below. The client has their own in house art department and they used our template to setup the artwork and had us print and ship directly to the hotel in the town where they were exhibiting. You'll notice that the diagram above shows fabrics in the B & C positions. We didn't want to break up the logo into two parts so we were able to make one fabric for that space.
If you need fast turn around on your pop up trade show display we can help with very fast turnaround times.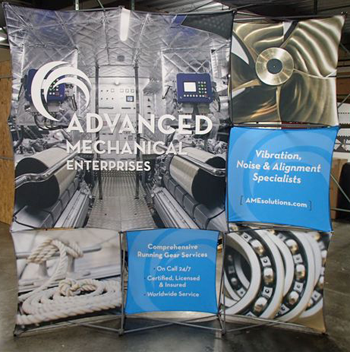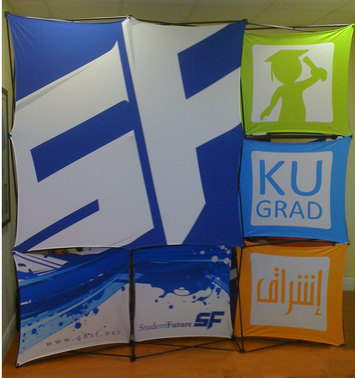 We made this 8 foot pop up trade show display for students in the USA from Kuwait. The students provided their own design and we produced the trade show display for them.
A client sent us their own artwork for a pop up trade show display that they needed fast. We received their design on Friday afternoon. Monday was a legal holiday and we shipped directly to the hotel by next day air to arrive Wednesday. Their new trade show display arrived just in time for their trade show.
We often get requests for fast turnaround times on our pop up trade show displays. Although we are able to print and ship next day air when needed we don't cut any corners. All of the pop up trade show displays you see on this website can be set up very quickly and we offer a lifetime guarantee on all the (not the fabrics) structural parts. If some part breaks we never ask "what happened?" we won't blame you or make excuses; we'll replace the broken part.
Normally it takes us a few days to create a design and then you may have some changes that you'd like to see in that design. We may need a day or two to make some changes and get the artwork back to you. Once you approve then we need about four business days to produce your display and then a few more days for shipping.
However, we often get rush orders that get printed and shipped the same day that the artwork is approved. We do NOT charge extra for rush orders we only ask that you pay the next day air charges.