Trade Show Displays Hollywood
To view spec sheet simply click on the kit below!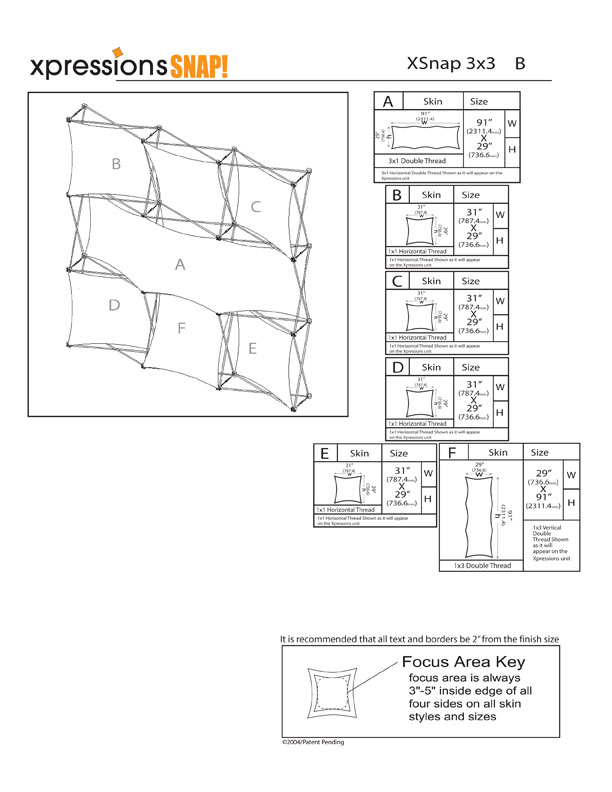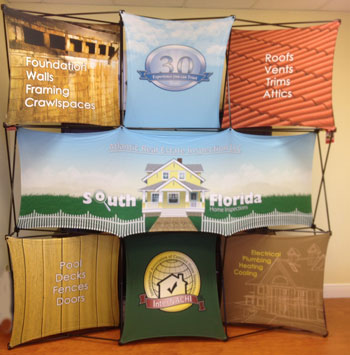 The 3x3B is our most popular style of all of our pop up trade show displays. More of our clients seem to prefer this exact style than any other. One reason for the popularity is that although this trade show display is 8 feet wide it fits perfectly in a 10 foot trade show exhibit area. This allows a little room on the side for a small table with business cards or brochures. The display area is still large and impressive yet the entire display is only 15 pounds and setup takes only about 15-seconds.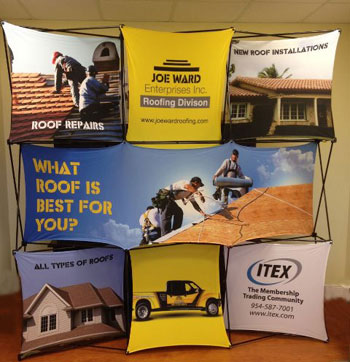 Here is another 8 foot pop up trade show display we made for a roofer. This trade show display is only one part of the corporate branding package we created for them. To see more please click Corporate Branding.
We made this display for a Hollywood Florida general contractor.