Banner Stand Replacement
---
This style of banner is much more attractive and noticeable than the retractable banner stands we see all too often at trade show exhibits. When everyone has a retractable banner it is hard to get noticed. Our banner is so different and unique that everyone notices.
To view spec sheet simply click on the kit below!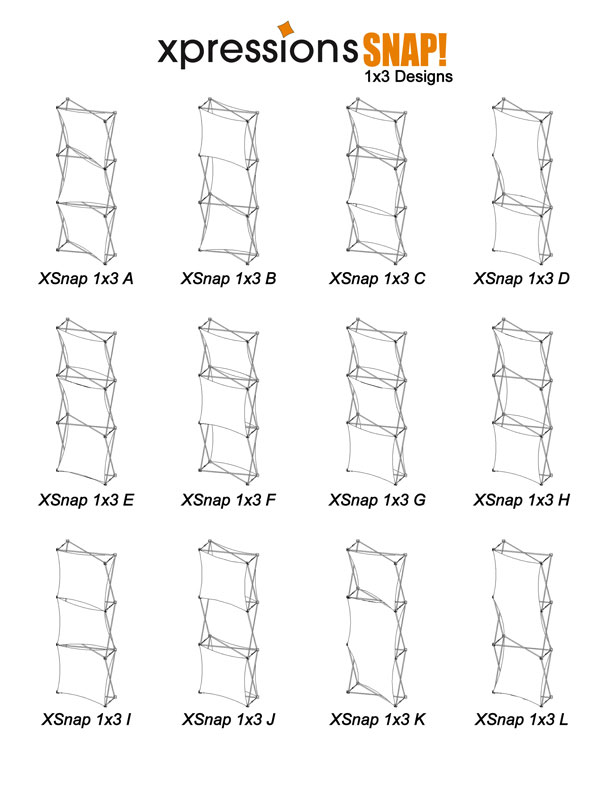 2.5 feet wide and almost 8 feet tall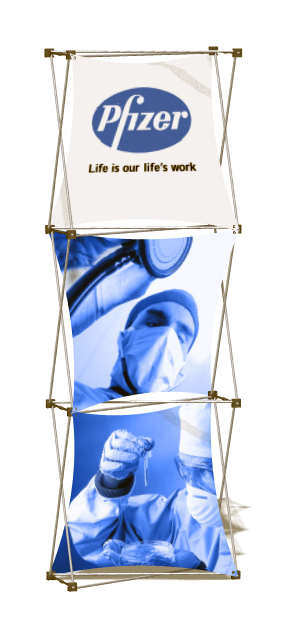 These trade show displays are used instead of the cheaper looking retractable banners. They are 32.25 inches wide and 94 inches tall and are the perfect banner stand replacement. This means that they are about 2.5 feet wide and almost 8 feet tall.
You can order from us with confidence because unlike the banner stands that have retractors that break and poles that break our display has a lifetime guarantee on all mechanical parts.