To view spec sheet simply click on the kit below!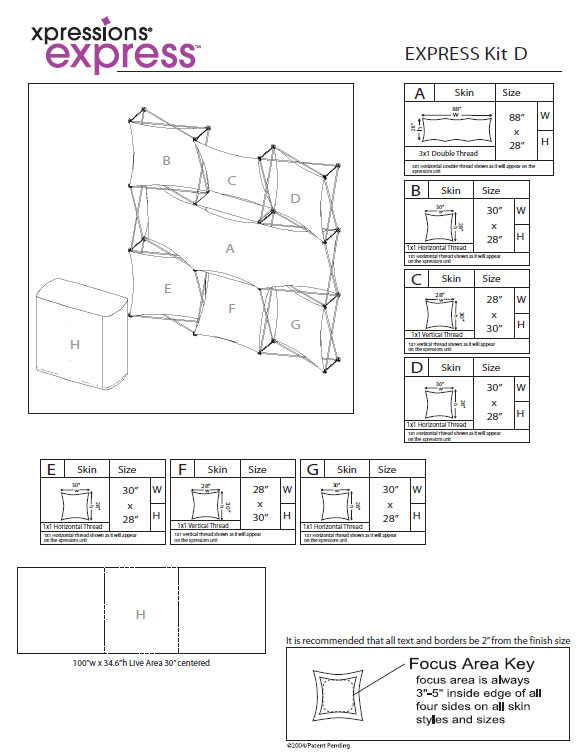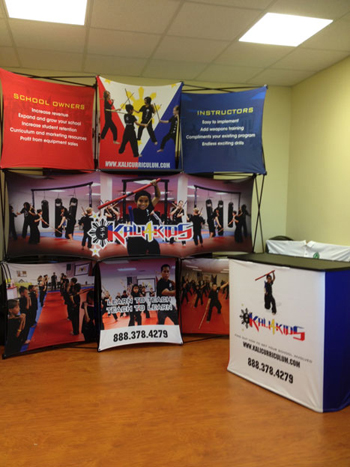 This unique, pop up trade show display can also be used with the podium when space allows. For example in a 10 foot exhibit space you'll have a little extra room since this display is 8 feet wide.
The podium breaks down to become the case which contains the entire trade show display. It weighs under 50 pounds and ships on an airplane the same as luggage.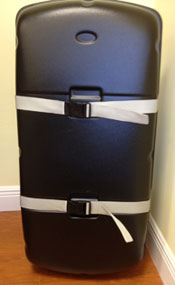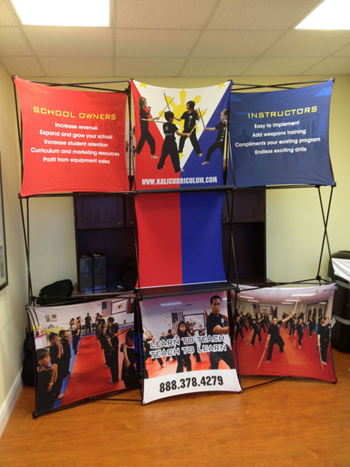 This 8 foot trade show display fits perfectly in a 10 foot exhibit space. For smaller exhibit areas you can use only the left or only the right side by adding one panel in the center. It can also be used as shown above with the two shelves in the center. One additional banner can be added to the left and right leaving the center shelf open for brochures or a computer monitor.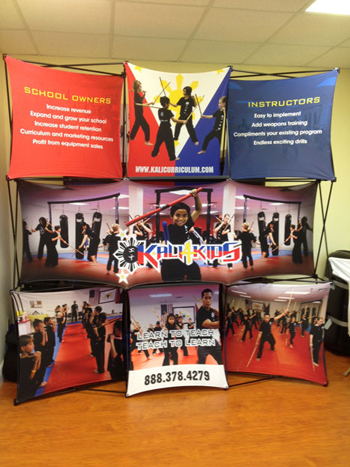 By adding the center banner this unique trade show display is fully setup. We are able to print high resolution graphics and photos on our trade show display fabrics.