Marketing Display
People love this table top marketing display because it is lightweight, printed with high resolution graphics and sets up in seconds. If that isn't enough reason to love this display, it also is a pop up display that opens literally in seconds. Need more reasons? This display is guaranteed for life, if any mechanical part breaks we won't ask how you broke it, we'll replace it!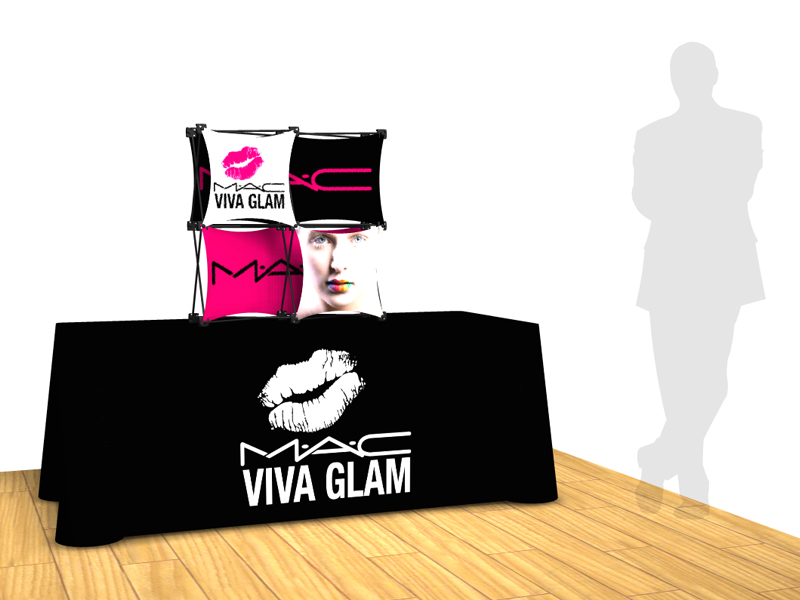 You can get this table top display by itself or also get a table cover printed with your logo. We also do table covers with full color printing over the entire table cover. Whatever you need for your next expo; we've got it!
To view spec sheet simply click on the kit below!