Unique Tradeshow Displays Get Noticed!
---
To view spec sheet simply click on the kit below! These trade show displays are 90 inches wide by 88 inches tall. This means that they are about 7.5 feet wide and 7.5 feet tall so they will fit in a 10 foot trade show exhibit space and leave you room for a literature rack or small table and chairs.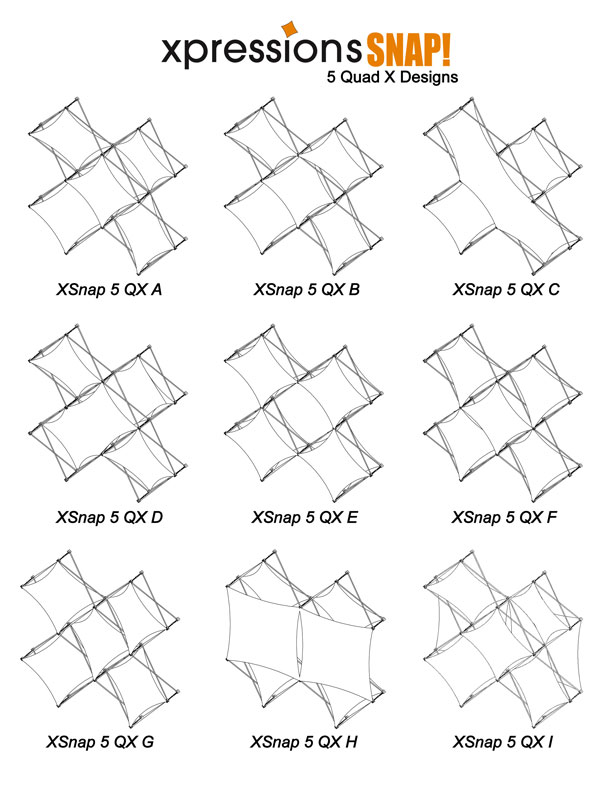 Let's be different, let's get noticed! We attend trade shows to let potential clients know that we are different, we aren't like our competition. Let's start with a truly unique tradeshow display. Not just unique trade show graphics but even the display itself can be something out of the ordinary.
7.5 feet wide and 7.5 feet tall