Large Table Top Display
At some expos you don't have the option to use a big 8 foot or 10 foot floor display. Many people want to use a large table top display for those smaller expos that won't allow a big display. You can get just the pop up display or get a table cover too!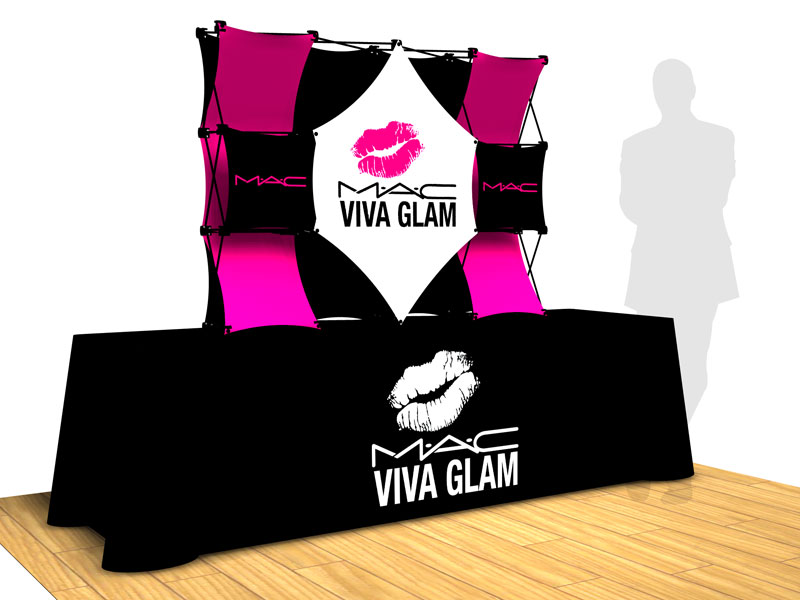 To view spec sheet simply click on the kit below!