Trade Show Display Company
Why is this trade show display company different from all others? With other display companies you may get a 1-year warranty on your display. With our display company you get a lifetime guarantee. We had to decide if we wanted to sell inexpensive displays that are good for a few shows or displays that last. We only sell top of the line displays and that is why we are able to offer a lifetime guarantee.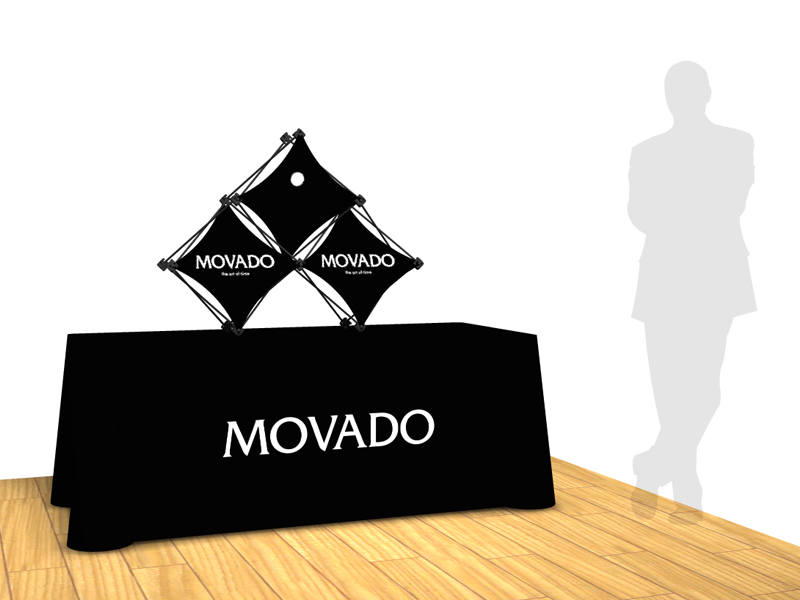 This is an excellent, lightweight, portable, pop up, table top trade show display. Our displays are available alone or with table cover and lights. We have everything you may need to look like a pro at the next expo.
To view spec sheet simply click on the kit below!